Art competition
The Dobromysl Foundation is working for Art Comepetition in primary school third years in Tayside and second years in Angus.The Art Competition learn children how to use waste material and it conserve tidiness on the street, in the forest and in the river.

The Dobromysl Foundation cooperate with Volunteer Centre Angus on new project which called Make Angus Beautifull . This project will to control tidy in a country.

The Dobromysl Foundation made contact with Ecoschools in Czech Republic in 2007.We going to find an Ecoschool in Angus for cooperation between schools.This cooperation going to imporove langueage skills and it help to solve ecology/environmental problems our nations.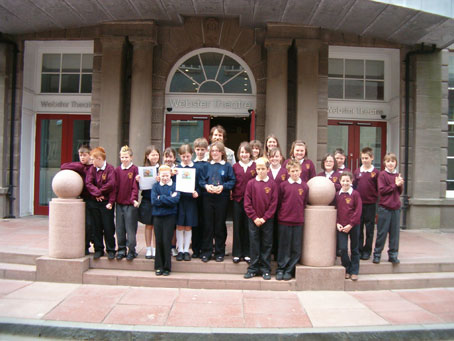 The Dobromysl will award three best art works with a diplomem and a ceramic statue made by children from the Czech Republic. It will show czech cinematography and documentaries films concerning human rights and environment in the World.

The aim of the competition will to get children to think about the amount of waste that we throw away, to show that this is an international problem and to demonstrate that waste can be a resource and by reusing and recycling it we are helping to protect the environment.

Children will have the opportunity to be creative and produce a piece of art make out of clean and safe waste which promotes the reduction, reuse and recycling message.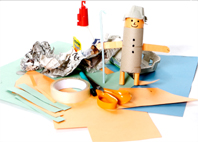 All entries will be displayed in public exhibitions in the council area and the best entries received art work made by children from Eastern Europe:

Art Schools in Czech Republic :


Reduce Reuse Recycle
towards zero waste