Planting Trees
The environment is what has to be preserved for further generations and their prosperity as it reflects the mental and physical health of the nation.



Little info about forest in Scotland :


On the eve of the Industrial Revolution, only about 4 per cent of the land remained covered with wood, one of the lowest percentages in Europe. It remained at this low ebb until after 1900.

By 1960 Scotland´s woodland cover was only 6 per cent.Today, with 17 per cent of Scotland afforested, only about 1-2 per cent is ancient semi-natural woodland.

Planted forests account for approximately 89 per cent of the current forest area of Scotland.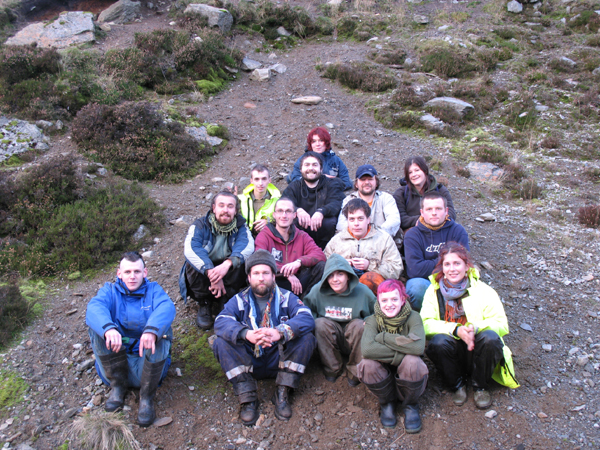 Dobromysl aims to support planting trees in the wilderness and help to replace original forests that had been heavily cut down within the past.

In this project we would like to involve young immigrants from Central and Eastern Europe. With this experiment we want to evolve the thinking process of the international group which has been happening thanks to expansion of the European Union by post-communist countries.

We would like to create a place where we can form activities amongst organisations and introduce members of different nationalities. Together they will work to protect the environment for future generations.







Dobromysl cooperates with Polish organization "Klub GAJA" on project
"LET´S PLANT A TREE FOR PEACE"






---





Dobromysl is joining the project of UNEP-United Nations Environmental Programme and supports their plan to coordinate planting trees all over the world.
"Plant for the Planet: Billion Tree Campaign"






Scotland's native trees, numbering between 14 and 21 , depending on your definition of tree :

Common Alder * Ash* Aspen* Downy brich* Sliver birch* Dwarf birch* Blackthorn* Bird cherry* Wild cherry (gean}* Elder * Wych elm* Hawthorn* Hazel* Holly* Juniper* Pedunculate Oak* Sessile Oak* Scots Pine* Dog Rose* Guilder Rose* Rowan * Rock Whitebeam* Whitebeam* Goat Willow* Grey Willow* Eared Willow* Woolly Willow* Downy Willow* Tea-leaved Willow* Mountain Willow* Whortle-leaved Willow* Dark-leaved willow* Net-leaved willow*