Festival EEAF
---
Greener Angus
• RECYCLING
• ART COMPETITION
• ECO SCHOOLS
• PROMOTION

• MAKE ANGUS BEAUTIFUL
• PLANTING TREES


---
Multiculture
---
70 % of waste in Angus going to landfill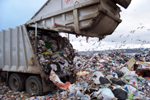 Recycling
The Dobromysl Foundation will be helping local and national organisations to expand the recycling and lower the volume of general waste.

I. Art Competition "Too good for the bin"
The aim of the competition is to get children to think about the amount of waste that we throw away, to show that this is an international problem, to demonstrate that waste can be a resource and by reusing and recycling it we are helping to protect the environment.

Children will have the opportunity to be creative and produce a piece of art made out of clean and safe waste which promotes the "reduce, reuse and recycle" message.

All entries will be displayed in public exhibitions in the council area and the best entries will receive art work made by children from Central and Eastern Europe.

II. Recycling programme and information boards on Big Events in Angus
During public events, e.g. the Highland games, Sea Fest etc., we will be supervising recycling and prepare educational games for children concerning the waste problem.



70 % of waste in Angus going to landfill