MAP OF THE KENYA


Kenya
In 2006 Dobromysl's connections brought co-operation with the Humane Center NAROVINU from the Czech Republic and after meeting in Perth, Scotland Dobromysl was given a symbolic Ł50 to help with work in Kenya

www.AdopceAfrika.cz
Dobromysl would like to participate in a development of the projects at the Rusinga Island – Island of Hope
in Kenya - map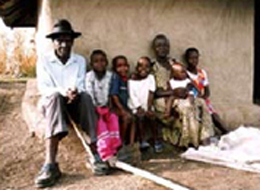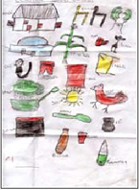 ---
More information
Works already realized by NAROVINU - informations from May 2007

- beginning of idea year 2003
- first journey May 2003
- project during year 2004
- discussion of project with community - spring 2005, then begin to prepare land ( clearing of bushes)
- start of construction (foundations) - December 2005
- Nursery school opening - May 2006
- finish of construction, set up of nursery school, opening Orphanage - summer 2007
- installation of solar panels ( financial support MZV Czech Republic - autumn 2006)

Other works:

- The completion of the facilitties in the area, so that kitchen, dining room and dormitory for orphans can commence business.

- The Health Centre project is completed and a Czech doctor (with a work permit),is ready to start practicing (at least in improvisational conditions) in a small first-aid station, which is placed in one building of the Orphanage - there are some complications at the moment - more information will be available once the situaton has become clear...

- The local community is so enthusiastic with the children's progress and development in the nursery, that the community now wants to build a Primary school. The first class should begin in January, for the present in improvisational conditions.



---
Rusigna Island-Health centre project -budget (.doc) - here
Letters of endorsement (.jpg) - Humanist center of Kenya
- Ministry of Health, Kenya

Technical specification - pictures