Introduction
---
In honou of Karel Kryl
---



Official page :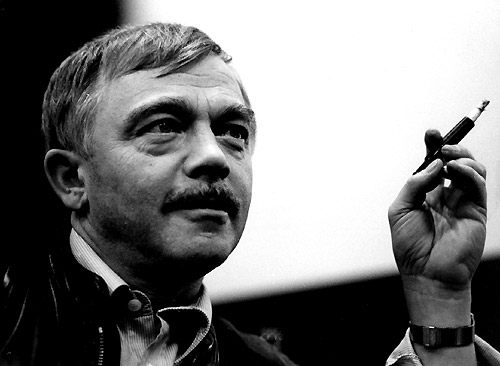 * * *
12.dubna 1944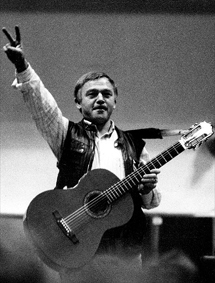 3.března 1994

---
In honou of Karel Kryl
Karel Kryl was the unflinching supporter of any respectable citizen, and after 20 years spent in exil, when his native country abandoned him, to encourage every citizen to take on the responsibility of establishing a democratic state and the other way round human/moral/ state for citizen. He was poet, journalist, singer... he refered to all human characters. He awoke and roused human conscience, courage and power to fight against all kinds of harm by his songs. When human being look round, he find out, that there is handful of people, which behave and act in way, which Karel Kryl would be proud of.

After 40 years his songs still talk to present, where predominate people, who go like robots somewhere and they don't know where exactly. And they leave the voice of moral from their hearth clamour for nothing.

And that'as why Dobromysl does appreciate people and organisations which are not unconcerned and fight for each improvement today's deaf and blind world.

This moral reference "respectable citizen" in Karel Kryl's award is specified for all people, who help to improve present musty democratic system and change it to the functional conscientious society.

---
In Honour of Karel Kryl In Memory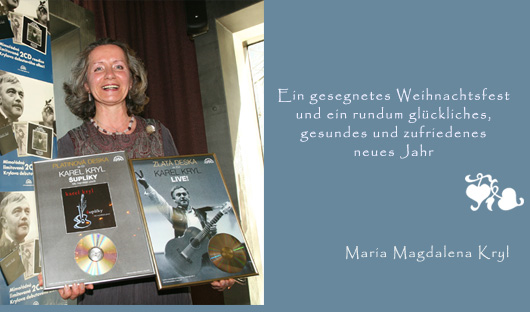 Marlene Kryl's Memory

It is impossible for me to describe Karel Kryl.
Rather I can look on him from sight of exile's years.

I met Karel Kryl privately for first time in 1976. His ability to charm didn't miss effect on me and so I led him through life until his death 3rd March 1994 in Minchen.

His exile's years, in which he had his public 'at home' in the heart, what proved countless numbers of actions and gigs all around the world, wasn't always easy for him. He had to produce high level of tolerant and discipline to get familiarized with enviroment in foreign world, with foreign people and at beginning also with foreign and unintelligible lenguage. Those living conditions, which enriched him of valuable experiences and which he finaly took like his own, made his existence, his space and his principle for creative exile's activity. There rised works of art like "Slovíčka"(Little words), "Zbraně pro Erató"(Arms for Erato), "Pochyby"(Doubts) and finaly his "politic coments", which he sent to world in rhyme's versions on radio RFE. Many of those songs has the status "folk songs" and many of his compatriots perish his work like ownership Czech and Slovak Nation
- and this is exactly what Karel Kryl lived for
and for he would be proud of it today!


With love and gratitude
Marlene Kryl
Pasov, 4th April 2007
---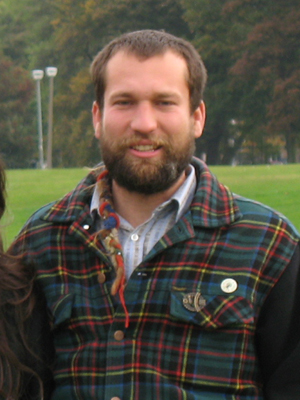 I would like to honour Karel Kryl for his songs, through those he taught me rightfully act and live. He taught me by his songs, how to stay unflinching in the struggle for morale, how to keep going in dificult life situations of young man, who´s beggining to work on the common bliss and who´s breaking by the dolts in the authorities and by police´s terrifying.

He showed me, which way should people go: better is going with straight back than to creep bend down by weight of the bootlickers, who are careing about their byrocratic chair and trough, which is stainy by bloody indifference for the world problems and who are careing about narrow-mindedness in few square metres in their town or county. The best is keep standing, although the life situation, which is done by dirty political game, is makeing you disinherity and everything what left to you is smelly hole for your living. And keep doing the work for deeper humanity of us...

The love of wisdom, which he presented so neatly by his songs, playing with words, which open new views of life and determination, that is really necessary keep fighting for the fairness and moral virtues of common man. All these, by money incalculable, is big honour for me and I would like to express humility, which I feel to Karel Kryl and his "life work".



And that is why our work should be also his work in us.

Tomáš Čabla



<