Festival Trailer
Unfortunately at the moment we don't have a trailer for this years festival,but we would like to hold a competition for film students to make a trailer for next years festival and we will show the best five entries.

Competition for Festival Trailer

European Environmental & Arts Festival to hold a competition on "Festival trailer", which will be a part of promoting festival.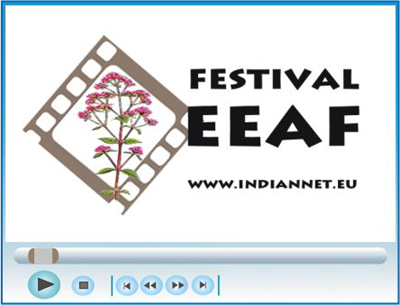 Enter is for amateur or professional film.
Thema :

Film trailer should show local or world problems in themes environmental protect (water, air, trees, land, toxins etc.) human rights (racism, social inequality, famine, dictatorship, AIDS, etc.) and animal rights (fur coats, vivisection on animals, circuses, vegetarians etc.).

The main idea is to defend and to see the future improvement those ideas throught in local and world societies.

Form of compilation: arbitrary

Lenght: cca 1 min. / format - DVD
The best film trailer will be renowned in the beggining of festival
and will be appreciate by reward 50 Ł.
If you are interested, please send your entry to our address :

European Environmental Arts Film Festival - EEAF
c/o VCA
32-34 Guthrie Port
Arbroath
DD11 1RN
Scotland